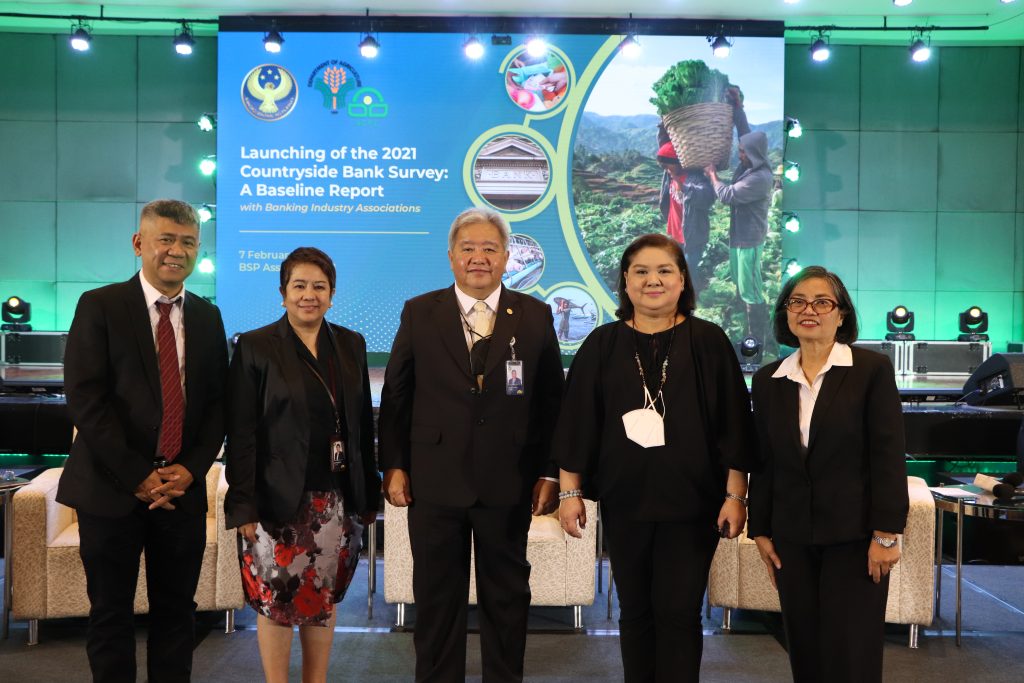 BSP, Manila – The Department of Agriculture – Agricultural Credit Policy Council (DA-ACPC) and the Bangko Sentral ng Pilipinas (BSP) Research Academy (BRAc) launched the 2021 Countryside Banking Survey (CBS), a study which aims to analyze trends and present emerging policy issues on bank behavior towards lending to the agriculture sector using branch-level data.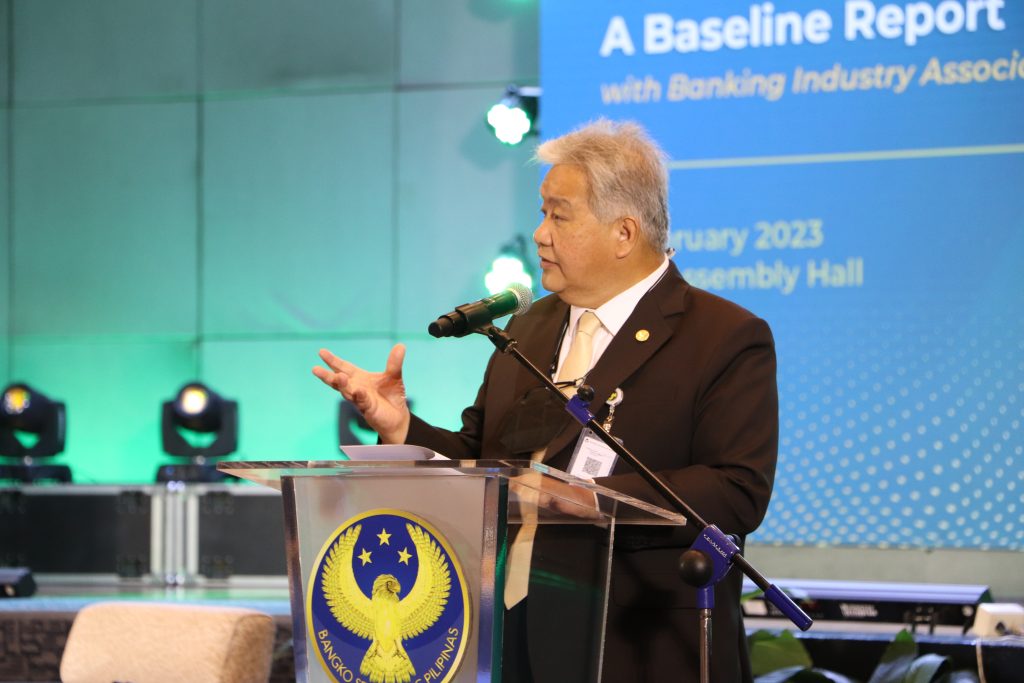 "This is an important survey that will shed light on our rural and agricultural economy and how it works," said Monetary Board Member and ACPC Vice Chair Bruce Tolentino. "It provides data and information that will help us design and implement programs that will alleviate poverty," he added.
"The Countryside Bank Survey is an important milestone for us," said ACPC Executive Director Jocelyn Alma R. Badiola during her message. "From this baseline and the consequent studies, we hope to see how policy changes–including the recently amended Agri Agra Law or the Agriculture, Fisheries and Rural Development Financing Enhancement Act of 2022–will impact the sector–hopefully for the better."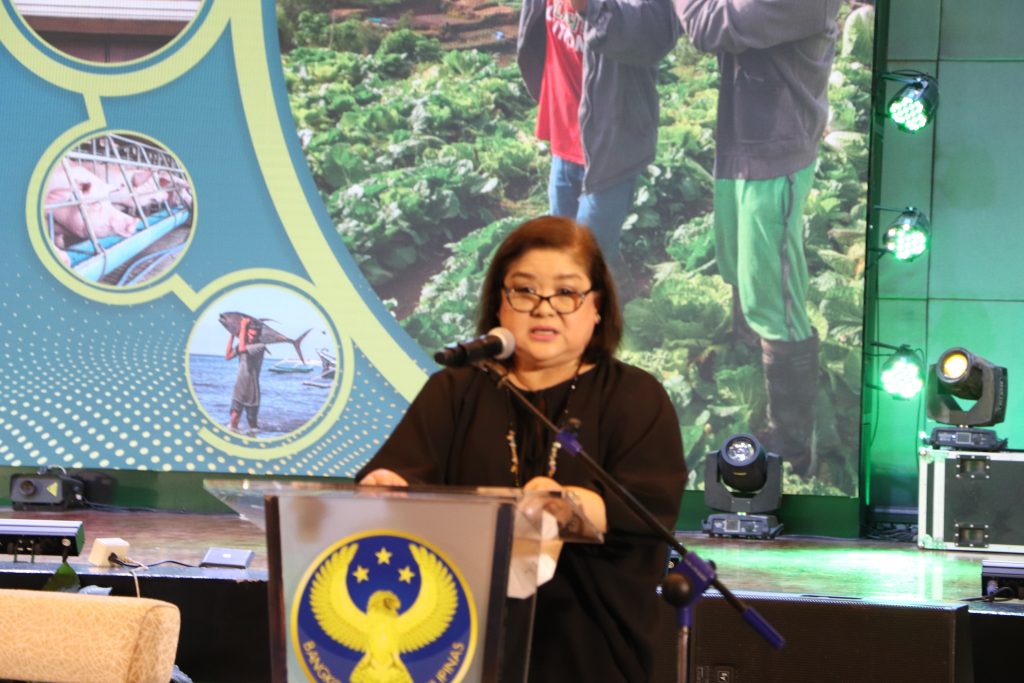 BRAc Researchers Veronica Bayangos and Ferdinand Co together with ACPC Director Magdalena Casuga presented a summary of the findings during the launching ceremony, which was attended by members of the rural finance sector. Also present during the ceremony was Department of Agriculture Undersecretary for Policy, Planning and Regulations Mercedita Sombilla.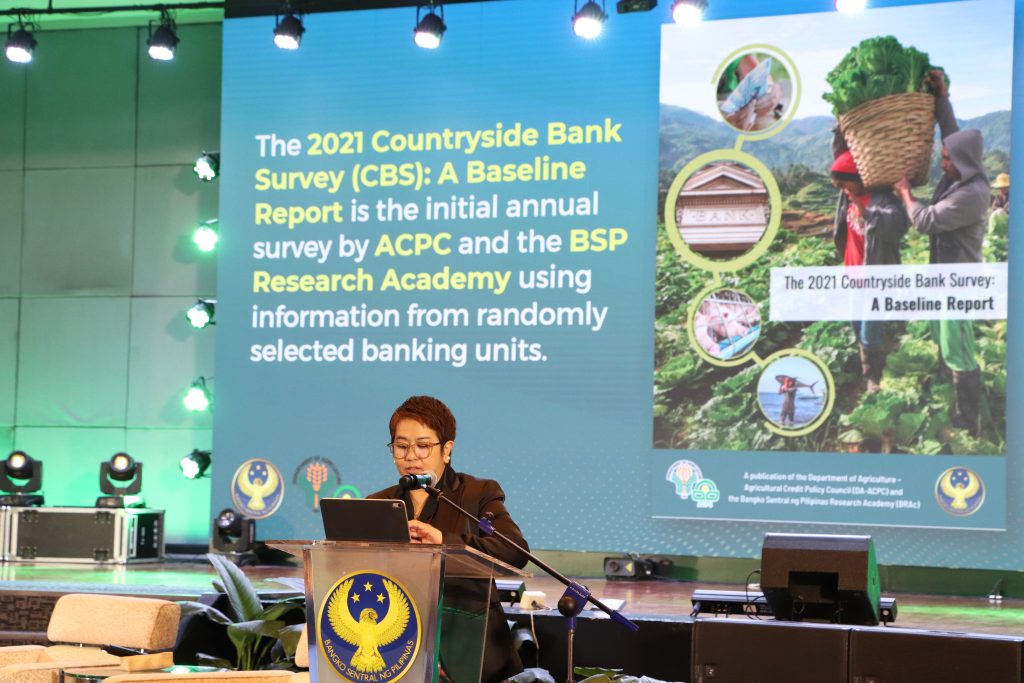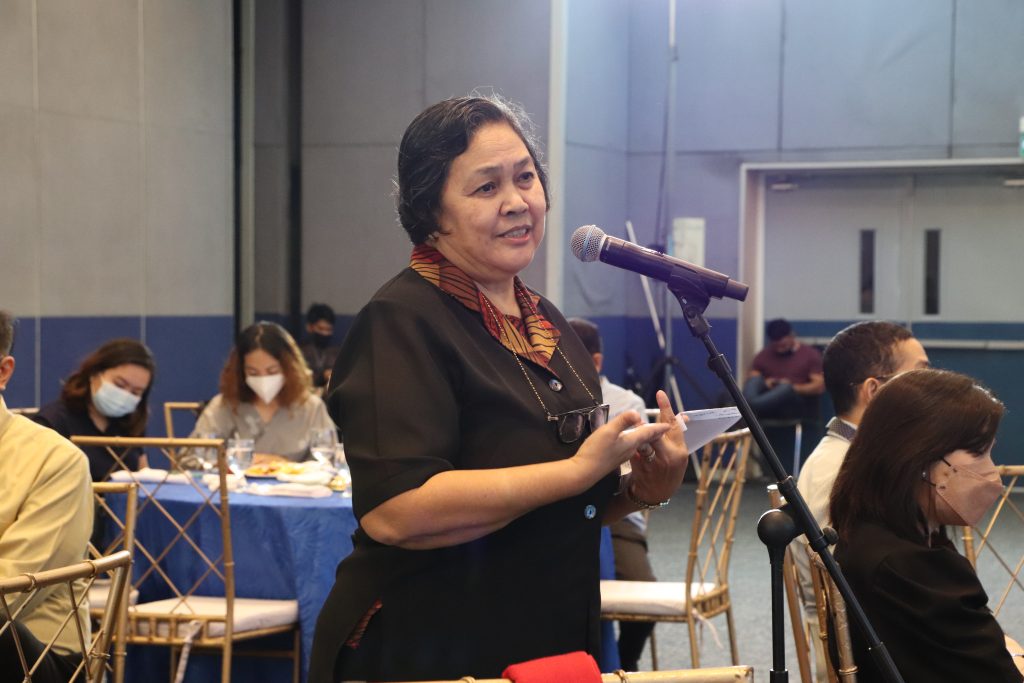 The CBS, participated by 1,905 bank units, focused into the practices and outcomes of various aspects of branch banking operations in 2021, such as (a) agricultural loan releases and demand; (b) interest rates and other charges on bank loans; (c) borrowers' repayment and debt position; (d) bank risk management; (e) bank profitability; (f) problems encountered by banking units; (g) effects of the COVID-19 pandemic on banking performance; and (h) plans and prospects by banks for the next year.
Share of agri loans declined, incomes affected by pandemic
Based on the 2021 CBS report, only 11% to 15% of the loans granted were agri-based. The amount of agri loans granted by the banks, as well as the share of agri loans in their total loan portfolio, declined in 2021 compared to 2020. Likewise, the number of agricultural borrowers also decreased by 30% in 2021 from 2020.
Moreover, 47% of banking units indicated higher net incomes in 2021 compared to 2020, while 34% of them reported reduced earnings. According to about half of the banks that responded, the COVID-19 pandemic had a negative impact on their profitability since mobility constraints have limited bank operations, particularly in terms of loan collections, loan product marketing, and other general daily transactions.
Aside from the effects on banking operations, there were other significant challenges in lending to the agriculture sector in 2021 that were encountered by banks that were brought about by the COVID-19 pandemic. The most significant are:
(a) reluctance of bank/investors to capitalize in agriculture due mainly to the sector's vulnerability to natural calamities, such as typhoons and pest manifestation, fluctuations in agricultural prices, and outdated farming skills and technologies;
(b) lack of viable projects owing to farm lands, which are mostly fragmented, far-flung, and with poor road access and security conditions, and lack of market/buyers for farmers produce;
(c) farmers' lack of properly documented properties that are deemed acceptable as collateral/loan security; and
(d) volatility of farmers cash flow due to instability of farmer incomes, and lack of other income sources from non-agriculture-related activities.
Conclusions and policy implications
Based on the findings of the study, researchers conclude that there is a need to increase/improve support mechanisms to increase banks' lending to the agri-fishery sector. These include: (a) availability of information on potential borrowers or projects, (b) farmer credit information database, agri credit/loan guarantee, (c) automated credit scoring model, (d) agri insurance, and (e) organization of farmer borrowers.
They also recommended the following courses of action to address perceived risks in agriculture and other difficulties encountered by banks in lending to the sector: (a) strengthening of the Agricultural Guarantee Fund Pool (AGFP) credit guarantee and Philippine Crop Insurance Corporation's (PCIC) agricultural insurance facilities, (b) updating of the Registry Systems for Basic Sectors in Agriculture (RSBSA) and development of farmers credit database, and (c) capacity building program to develop farmers' technical and business skills, financial literacy and skills on livelihood enterprise development including value-adding income-generating activities.
The ACPC and BRAc shall conduct the 2022 CBS in the second quarter of 2023.
Read the full report here: https://acpc.gov.ph/download/2021-countryside-bank-survey-a-baseline-report/