The Department of Agriculture-Agricultural Credit Policy Council (DA-ACPC) received another Certificate of Compliance from the Freedom of Information (FOI) Program of the Presidential Communications Operations Office (PCOO) for being FULLY-COMPLIANT with the set of FOI requirements for FY 2021.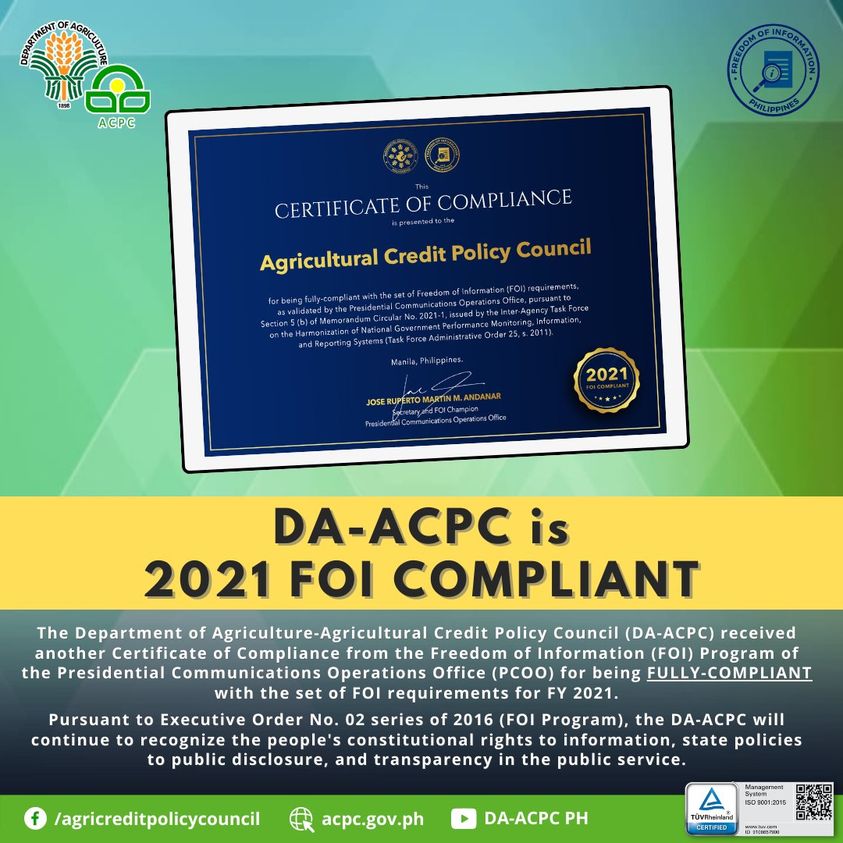 Pursuant to Executive Order No. 02 series of 2016 (FOI Program), the DA-ACPC will continue to recognize the people's constitutional rights to information, state policies to public disclosure, and transparency in the public service.
This is in accordance to Section 5 (b) of Memorandum Circular No. 2021-1, issued by the Inter-Agency Task Force on the Harmonization of National Government Performance Monitoring, Information, and Reporting Systems also known as Task Force Administrative Order 25, series of 2011.