The Department of Agriculture-Agricultural Credit Policy Council (DA-ACPC) received its second consecutive highest audit rating termed as "unqualified audit opinion" from the Commission on Audit (COA) for its 2021 financial statements.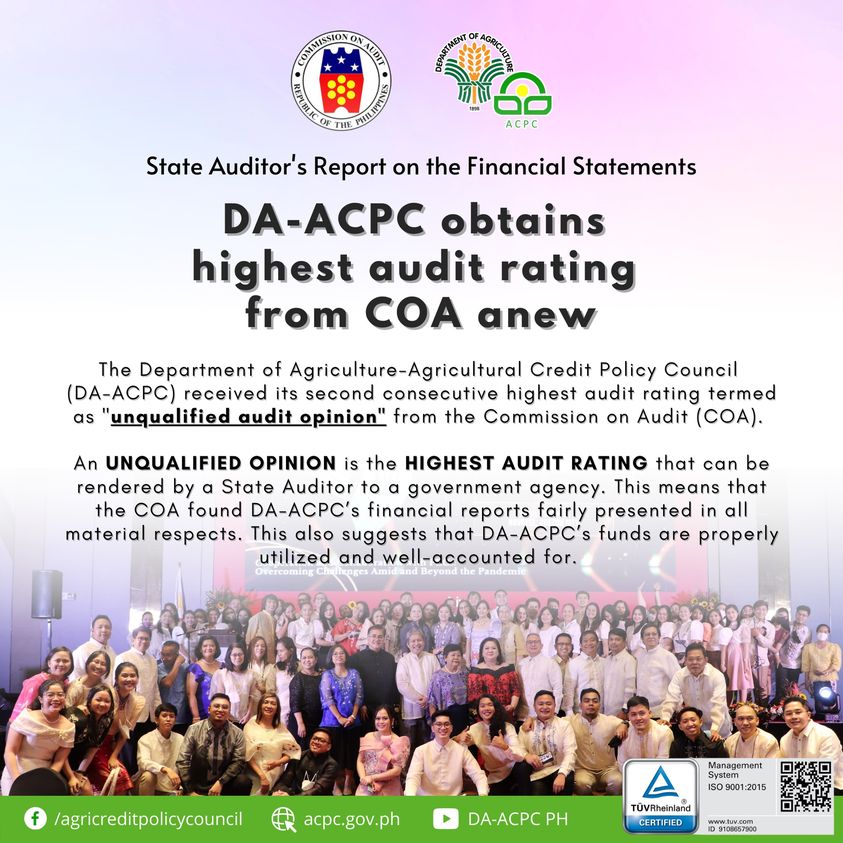 An unqualified opinion is the highest audit rating that can be rendered by a State Auditor to a government agency. This means that the COA found DA-ACPC's financial reports fairly presented in all material respects. This also suggests that DA-ACPC's funds are properly utilized and well-accounted for.
As an agency handling billions of pesos for agri-fishery credit, this achievement underscores the DA-ACPC's commitment to good governance with the highest integrity, transparency, and accountability.