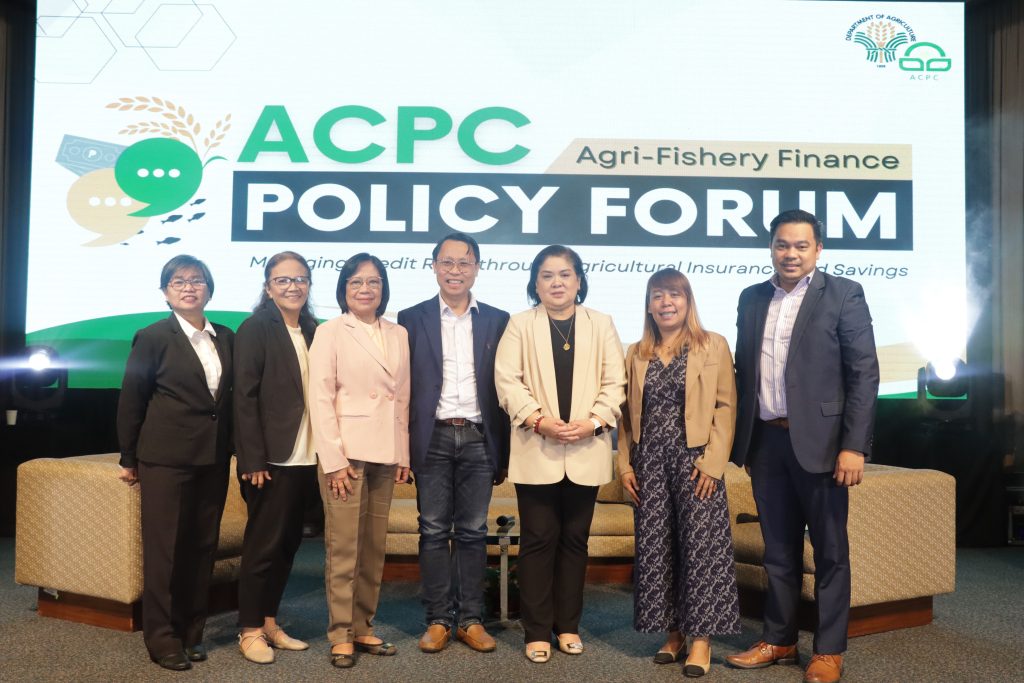 The ACPC Policy Forum 2023 gathered together key stakeholders in the agri-insurance industry to discuss best practices and innovative ideas as inputs to the formulation of framework, policies, and programs to enhance credit delivery services to small farmers and fisherfolk and risk-mitigating mechanisms that can be institutionalized by lenders.
The activity also served as a platform to learn various available agri-insurance products that can be accessed by farmers, fishers, and lending institutions.
During the forum, agricultural insurance's vital significance was reaffirmed as it not only reduces the vulnerability of farmers and fishers to unforeseen events, but it also promotes financial stability and fosters a conducive environment for agricultural lending.
State of Agricultural Insurance in the Country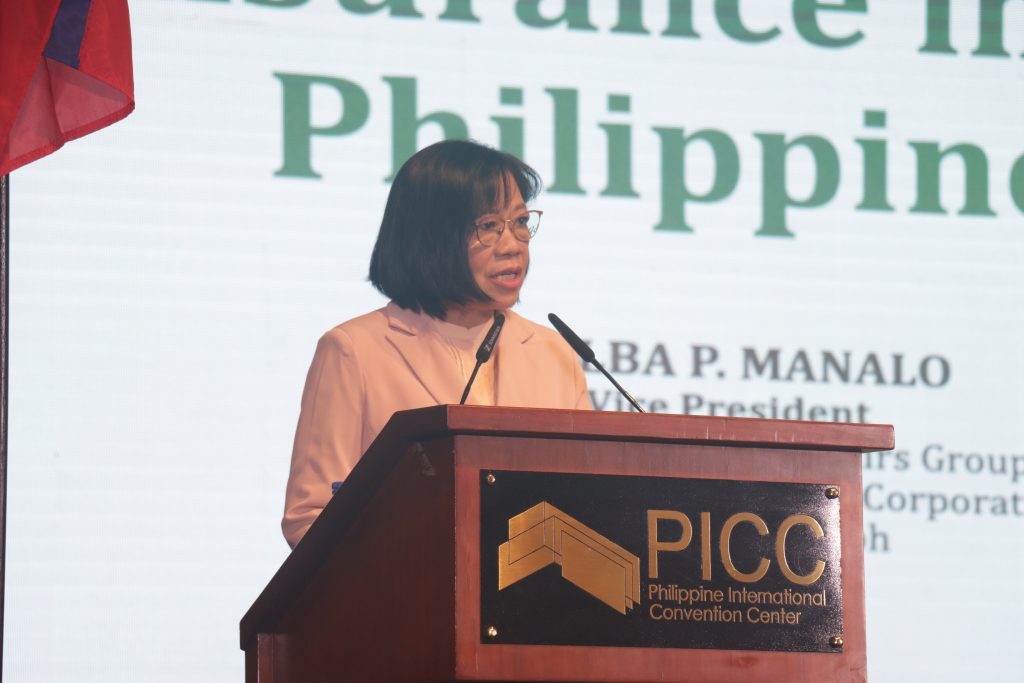 Philippine Crop Insurance Corporation's (PCIC) Vice President for Corporate Business Affairs Group Melba Manalo tackled the state of agricultural insurance in the country.
"Agricultural insurance serves as substitute collateral for farmers and fisherfolk who have no property in securing loans extended by financing institutions," said VP Melba, who also presented the current PCIC programs for rice and corn crop, high-value crop, livestock, non-crop agricultural asset, fisheries and credit and life term, among others.
VP Melba reported that, in terms of production, the PCIC was able to insure more than 3.84 million farmers with a total premium of more than P6.05 billion in 2022. She added that the PCIC also paid more than P4.495 billion of indemnity to almost 703,000 farmers in the same year.
To provide insurance coverage for around 2.3 million to 4 million subsistence farmers and fisherfolk by 2027, the PCIC has proposed an annual increase of P500 million to P1 billion government premium subsidy budget from the General Appropriations Act (GAA).
VP Melba also identified several challenges that hinder the effective implementation and widespread adoption of agri-insurance. Aside from funds, other issues include recruitment of experts and consultants on high-value crops, livestock, and aquaculture; the development of data infrastructure; acquisition of product development tools, equipment, and technologies, among others.
"We need to continue to expand insurance coverage among farmers and fisherfolk using other fund sources, including those to be generated from LGUs," VP Melba said. "We also need tighter coordination with ACPC for providing insurance to the Young Agripreneurs and Agri-Negosyo Loan Programs, including on information education," she added.
Micro insurance for small farmers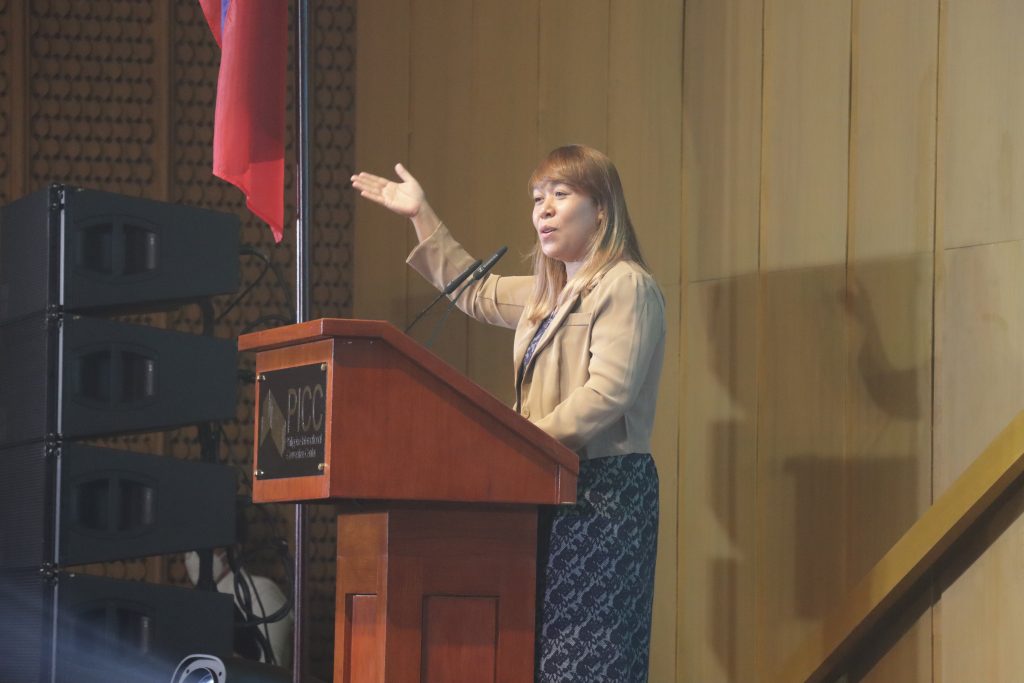 Private agricultural insurance companies have also emerged as indispensable allies for Filipino farmers and fishers, providing them with much-needed financial protection and stability.
CARD Pioneer Microinsurance's Rosita Abanto shared about their Binhi Crop Insurance, which is a crop insurance available for corn and rice farmers. Under the said product, cash assistance is given to farmer when crops are damaged due to perils stated in the policy such as low-pressure area (LPA), typhoon, or southwest monsoon (habagat).
The maximum loan coverage is P10,000 while the term of coverage is from one to six months, depending on the loan term.
"We created Binhi because we wanted to be an instrument in helping farmers to start again when their crops are damaged by typhoons and floods. We wanted to be that seed of hope," said Ms. Abanto.
Since 2017, the product was able to insure 45,530 farmers with a premium of P43.2 million while also paying P66.7 million claims to 11,020.
Parametric Insurance for Climate Change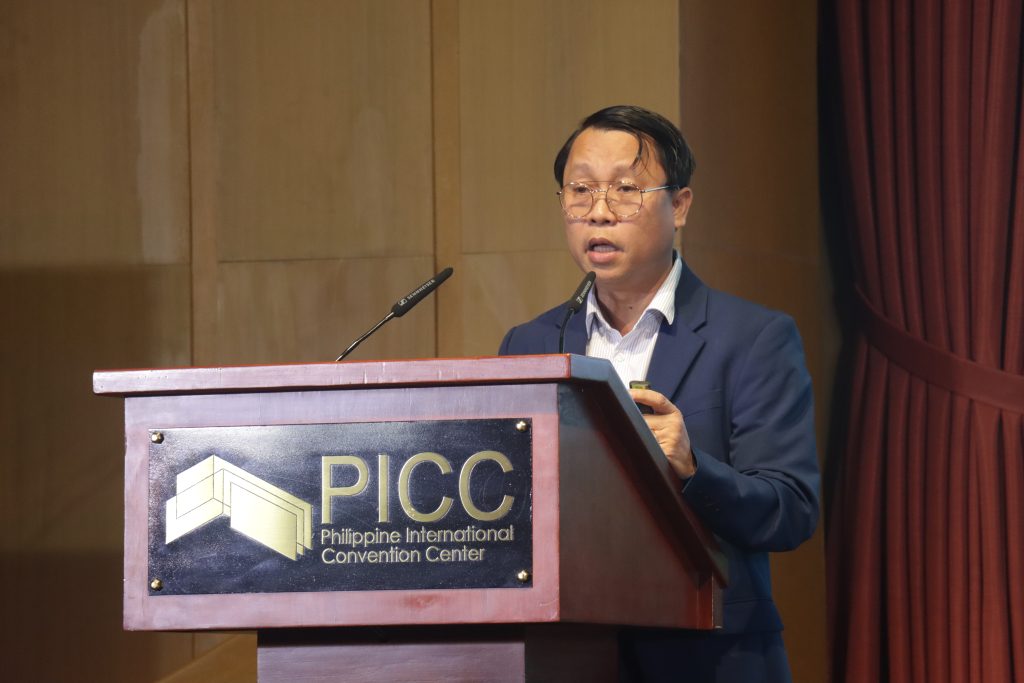 CLIMBS President and CEO Noel Raboy introduced the Weather Protect Insurance, an innovative solution using blockchain technology with a unique feature on smart agriculture to help build resilience and sustainability among farmers and agripreneurs.
Under the Weather Protect Insurance, the loan is insured to protect the farmer from climate-related risks. Once a catastrophic event occurs, CLIMBS will be notified thru an online monitoring platform and payment shall be issued in 10 working days.
This product is in compliance with the Philippine Development Plan (PDP) supported by Insurance Commission (IC) circular 2015-53 to promote an agriculture microinsurance product, increase sector resilience to climate change risk, and introduce innovative risk-transfer mechanisms such as weather-based or index parametric insurance systems.
"This year, we are aiming for at least 500 participating cooperatives, increasing our agri-loan portfolio from P269 million to 1 billion, and increasing our insured farmers from 15,000 to at least 72,000," said Mr. Raboy.
Driving down the cost of insurance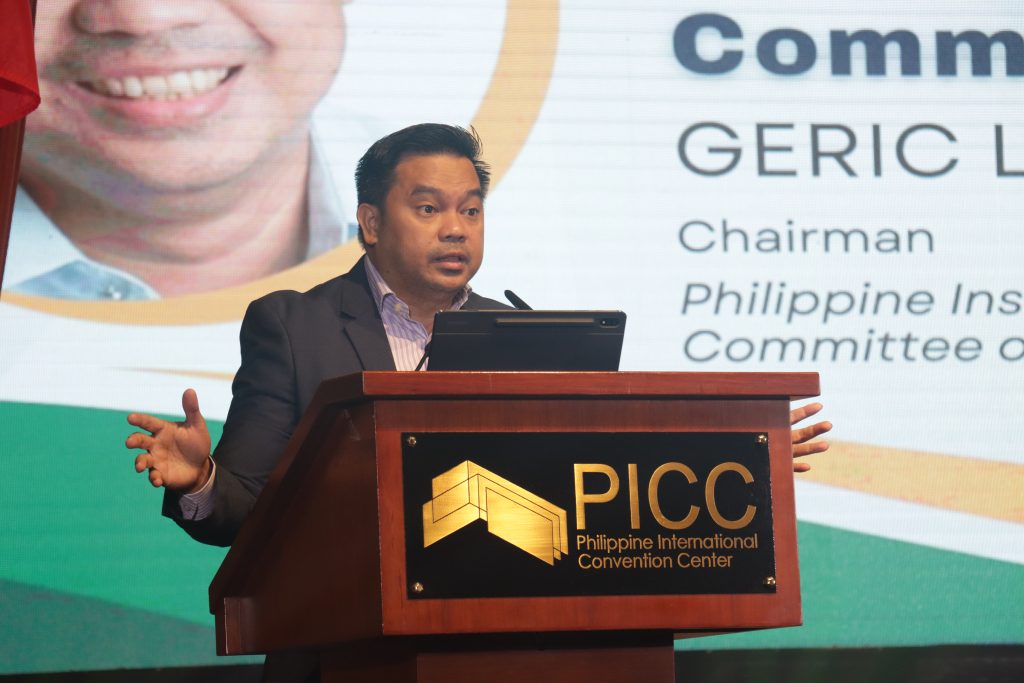 According to Chairman Geric Laude of the Philippine Insurers and Reinsurers Association Committee on Agri-Insurance, one of the most common concerns of farmers is the cost of paying their insurance. Hence, he offered recommendations on driving down the cost of insurance.
"We need good data. If we don't know the data, we have the tendency to cost higher," said Chair Laude. "We also need to integrate good farming practice as it will reduce the credit and insurance risk."
He also added the potential of technology which can drive down distribution cost. "It can improve certain parts in what we do. The best use of technology is on repetitive process," he added.
Furthermore, Mr. Laude recommended that the stakeholders all lobby together for the government to at least take away the substantial portion of the taxes, which comprise 25% of the cost, so that it can be given back to the farmers.
He also shared the idea of the government being the reinsurer of private insurance companies. "Ultimately, if the markets and interventions fail, the government will have to step in. Let's just formalize that so that the private sector can do what it does best… that is to develop the private market," he said.