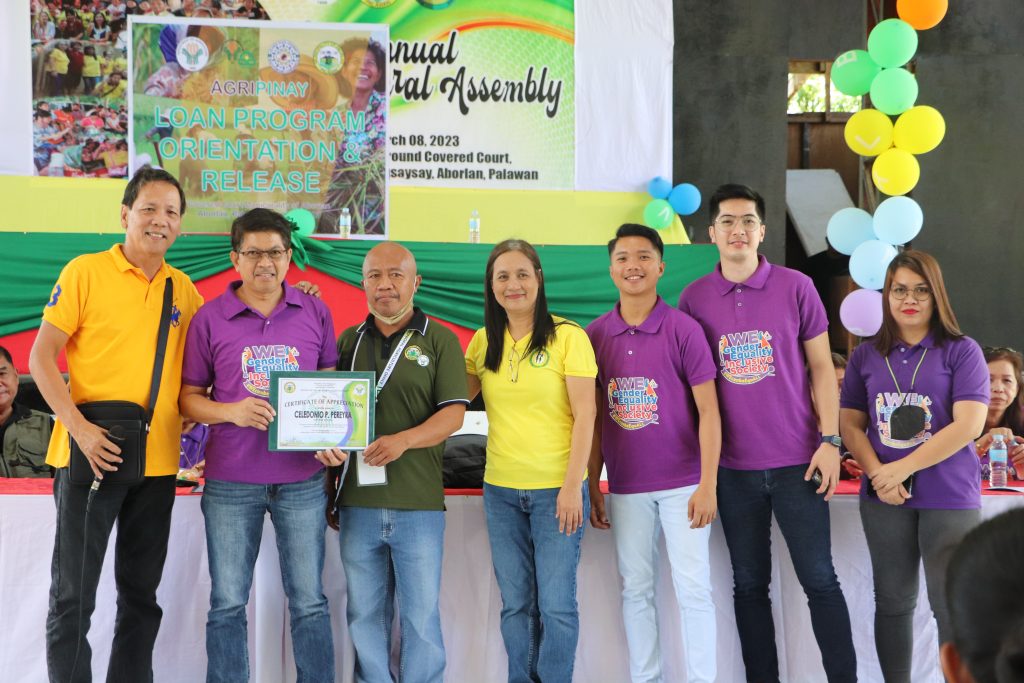 As part of the observance of the Women's Day celebration, a ceremonial fund release of P5 million worth of loans from the Department of Agriculture – Agricultural Credit Policy Council's (DA-ACPC) Financial Assistance for Women in Agriculture or the AgriPinay Program was handed over to the Federation of Rural Improvement Clubs (RIC), a rural women's organization in Palawan, through Palawan State University Multi-Purpose Cooperative (PSUMPC), DA- ACPC's partner lending conduit.
About 100 women farmers stand to benefit from the said credit facility. Under the program, the DA Regional Gender and Development (GAD) focals shall endorse eligible borrowers to DA-ACPC.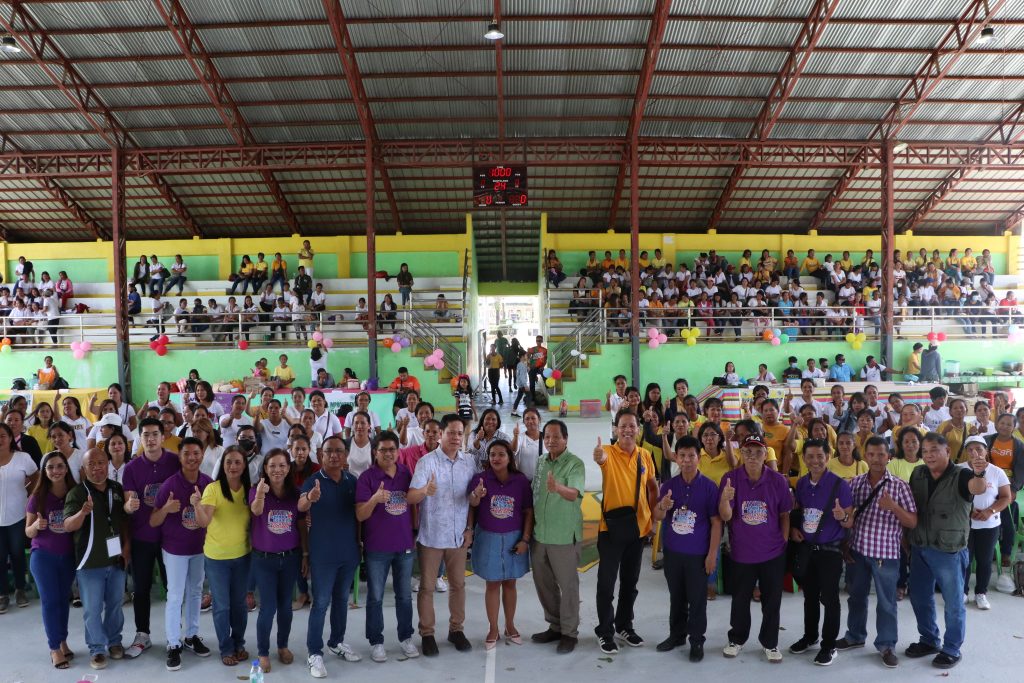 The event was initiated by the PSUMPC, together with the LGU of Aborlan, Palawan, DA MiMaRoPa and DA-ACPC. Mr. Ding Pereyra, chief of DA-ACPC's Program Development Division (PDD) for Luzon group, said that the loan will be used as capital for start-up and existing agri-fishery-based projects of the women farmer borrowers.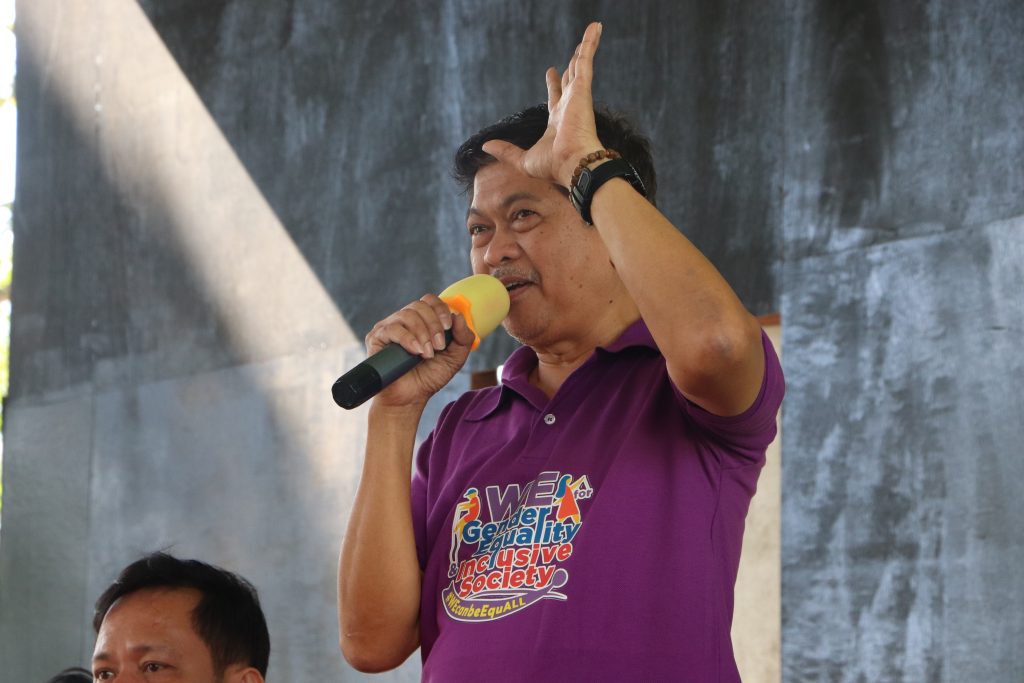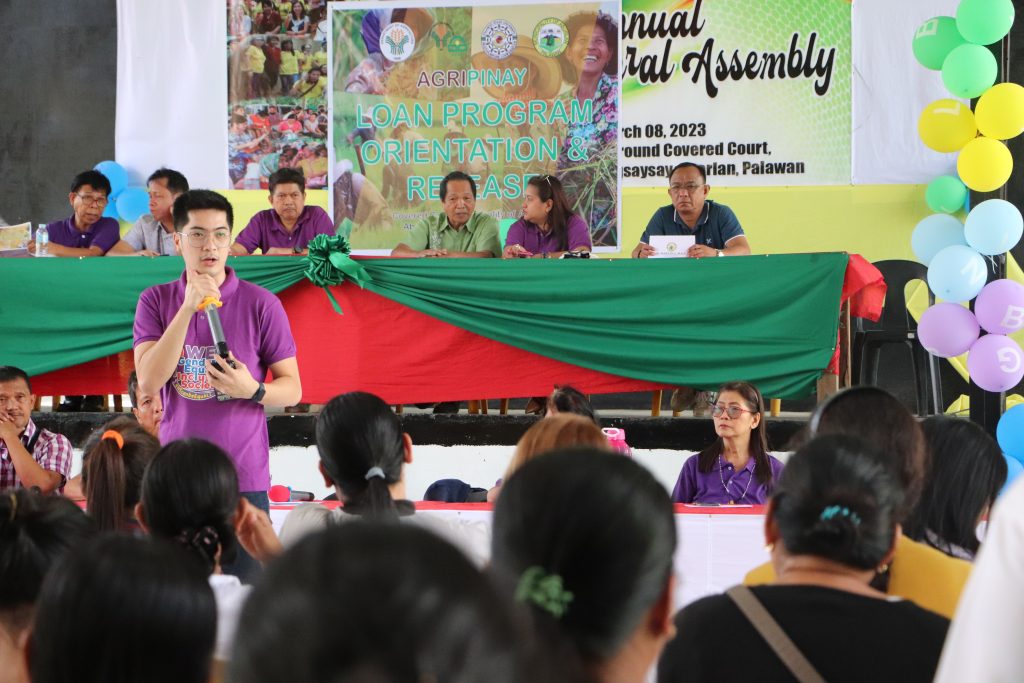 Representing also the DA-ACPC, focal person for AgriPinay Mr. Paulo Rodriguez, Senior Program Management Officer for MiMaRoPa Mr. Jemrick Ramos and focal person for Palawan Ms Jemima Dagun joined in the activity.
Also present were Ms Marieta Alvis, GAD focal of DA MiMaRoPa and alternate Regional Agri-Credit Desk Officer (RACDO); Hon. Jaime Ortega, Aborlan Mayor; Engr. Maria Christine Inting, DA MiMaRoPa's Regional Executive Director; and Ms. Beulah Ortega, Federation of RIC's President, along with other DA and LGU representatives.