The Department of Agriculture-Agricultural Credit Policy Council (DA-ACPC) is proud to announce its new ISO 9001:2015 certification by the TÜV Rheinland Philippines.
Initially, the DA-ACPC obtained its certification for its quality management system on November 4, 2019, and maintained it for two consecutive years (2020 and 2021).
The certification of its ISO 9001:2015 is crucial for DA-ACPC as it continues to strive for excellence in the field of rural finance and in making an impact on the lives of small farmers and fisherfolk.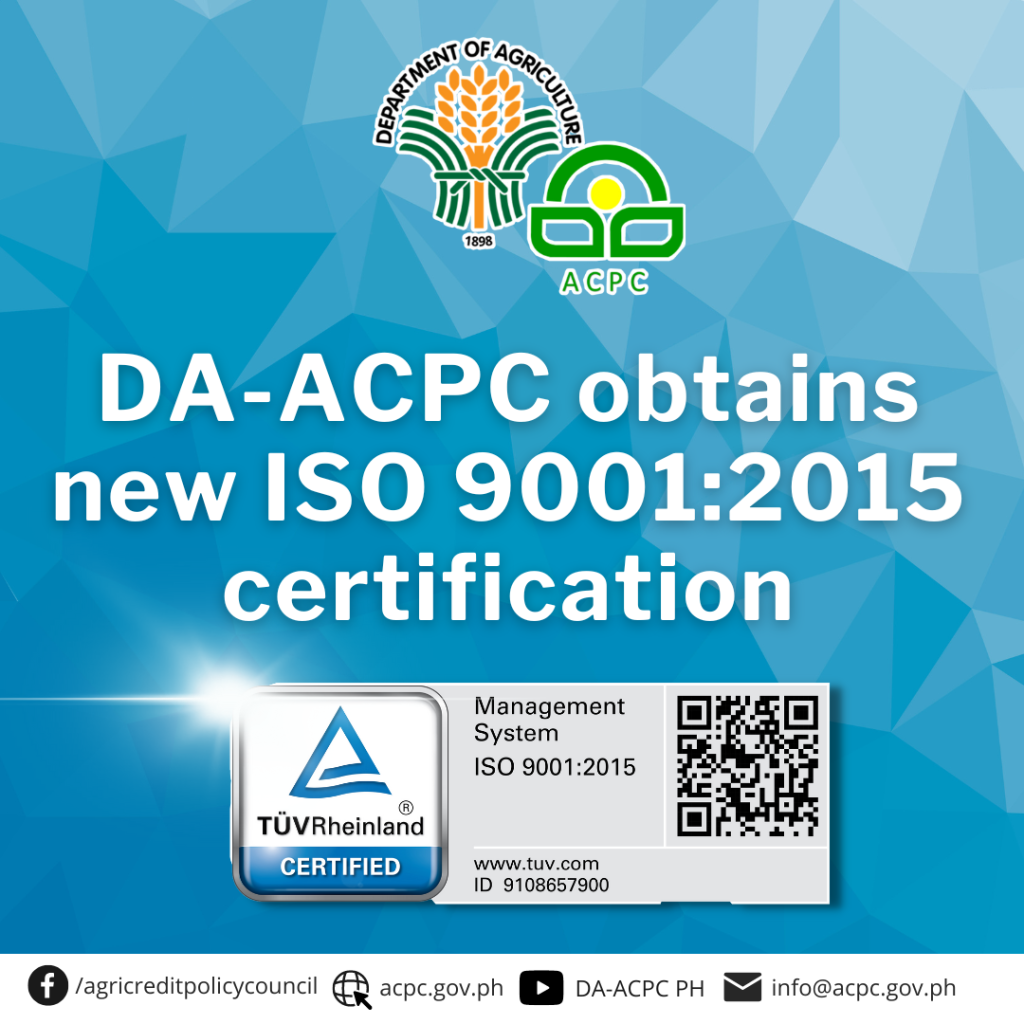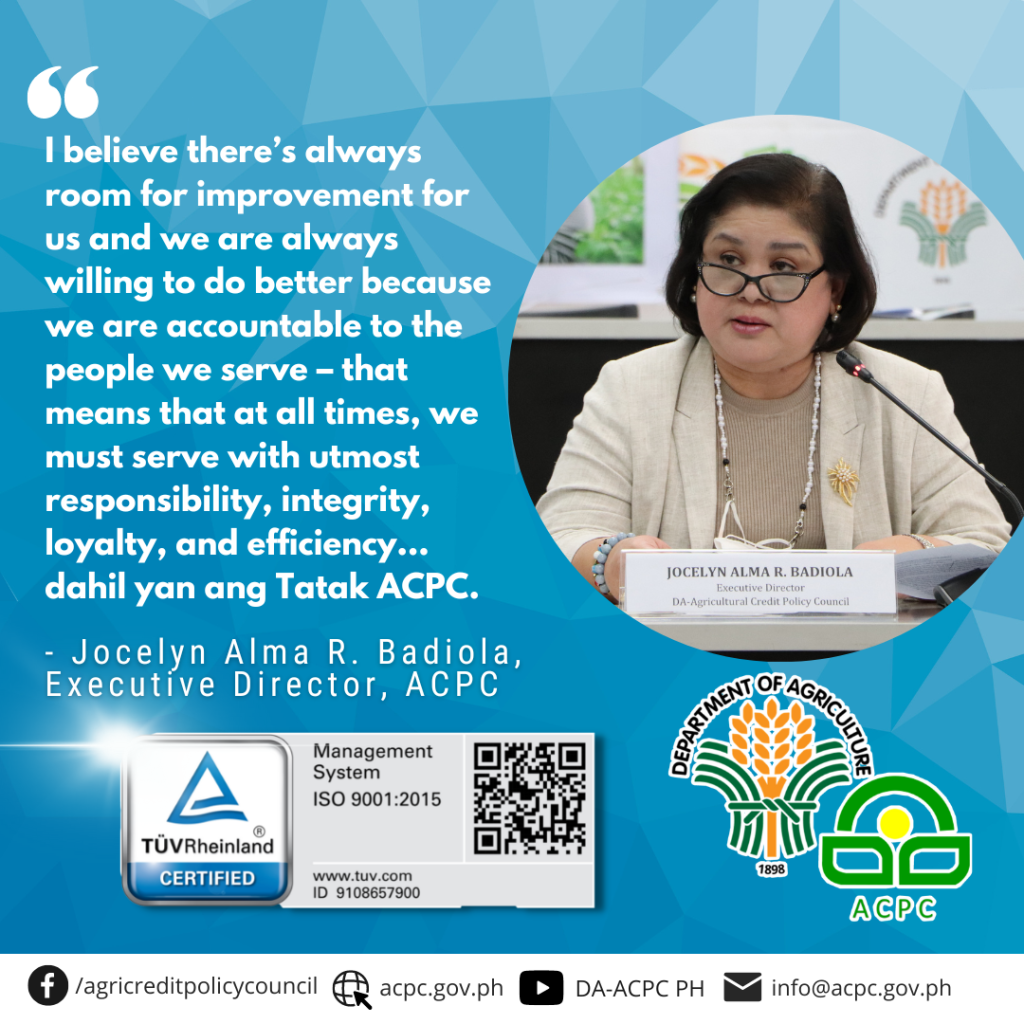 #TatakACPC